Lucia Pasquel-Lefebvre - Owner, Speech-Language Pathologist
I received my Master of Arts from Temple University in 1999 in Communication Disorders with a speciality in early intervention. With a love for the "little ones", I developed a keen understanding of the importance of early intervention as a foundation for a lifetime of skill development. This led me to specialize in working with children with complex needs and multiple co-morbidities. I have spent my career using clinical evidence using a holistic approach to take each child to the next level. I use a holistic and eclectic approach to support the whole child in brain, body, social & emotional growth. I work closely with caregivers & family to bridge the gaps in communication between clinic, home and community. I am trilingual in Spanish, English, French with 23 years of international experience with Autism Spectrum Disorders, Childhood Apraxia of Speech, Fragile X, Pompe Disease, Sensory Processing Disorders, Glass Syndrome, Cochlear Implants, Down Syndrome, ADHD, Dyslexia, Learning Disabilities, Auditory Processing Disorders, myofunctional disorders. I have advanced training in Sensory Integration and Praxis and incorporate SI principles in therapy. I am an ASHA Ace Award recipient and continue to pursue advanced continuing education. In my spare time I enjoy traveling, paddleboarding, kayaking, road biking yoga & horseback riding. I live in Durham with my husband, teenage son and dog, Kaya.
Melanie Yukov, MS/CCC-SLP
Speech-Language Pathologist
Melanie grew up in a Russian-English speaking home as her family immigrated here from Uzbekistan. Melanie received her undergraduate degree in Spanish and Communication Disorders from the University of Connecticut and her graduate degree in Speech Pathology from Teachers College at Columbia University. Melanie has worked as a Bilingual Spanish Speaking Speech Pathologist in Connecticut, New York City, Colorado, and now North Carolina. She has 14 years of experience in the homecare, community, school, and clinic settings working with children from birth to high school. Melanie has received training in childhood apraxia, oral motor skills, feeding, picky eating, language & bilingual language development, literacy, articulation, fluency, assistive alternative communication, phonological delays, and hearing impairments. Her knowledge base is broad which allows for working with children who present with varied delays and disorders. Melanie is also a Community Herbalist, Certified Holistic Health Coach, Flower Essence Practitioner and a trained GROWGA yoga teacher. She enjoys teaching children about the wonders of plants through fun hands- on activities.
Melanie has advanced training in:
Talk Tools level 1 Oral Placement Training
SOS Feeding Approach
Beckman Oral Motor Training
Kaufman level 1 training in Apraxia
Fluency Training with Barry Guitar
Bilingualism Extension Training with Teachers College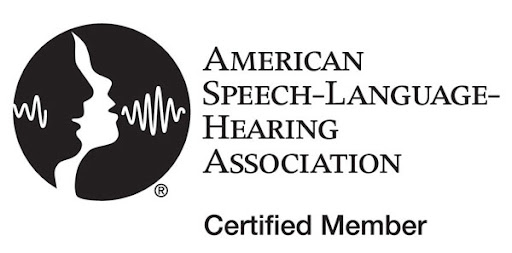 Specialized Training
Apraxia Kids Bootcamp Grad. 2015, CAS Specialist
Dynamic Temporal & Tactile Cueing Specialist
PROMPT Level 1
Dynamic Assessment for Bilingualism
American Hippotherapy Association Level 2
Smart Palate Biofeedback
DIR/Floortime Therapy
PODDS/AAC Therapy
Social Thinking Curriculum
SCERTS Trained
Triple P Positive Parenting Program
Pediatric Myofascial Release
MNRI
®

Core In Training Program

r\\